Temporary bar & event space
for timeless experiences
What's that tent all about?
It might look more like an igloo when covered with snow but hey, maybe that´s just because you haven´t had a chance to see a handmade Yurt from Kyrgistan yet! Used by nomads since ages as their mobile home, we think it's a wonderful space to come together and having a great time.
The Yurt  is round and very cozy inside. It has a bit of a bohehiam touch, feels kind of edgy, spreads a soulful atmosphere, provides you with music that we love and  drinks, spirits, wines & bubbles which we select with care. We are hosts by heard for guests by heard and try our very best that you will remember us as "The Yurt", not as "The Igloo"'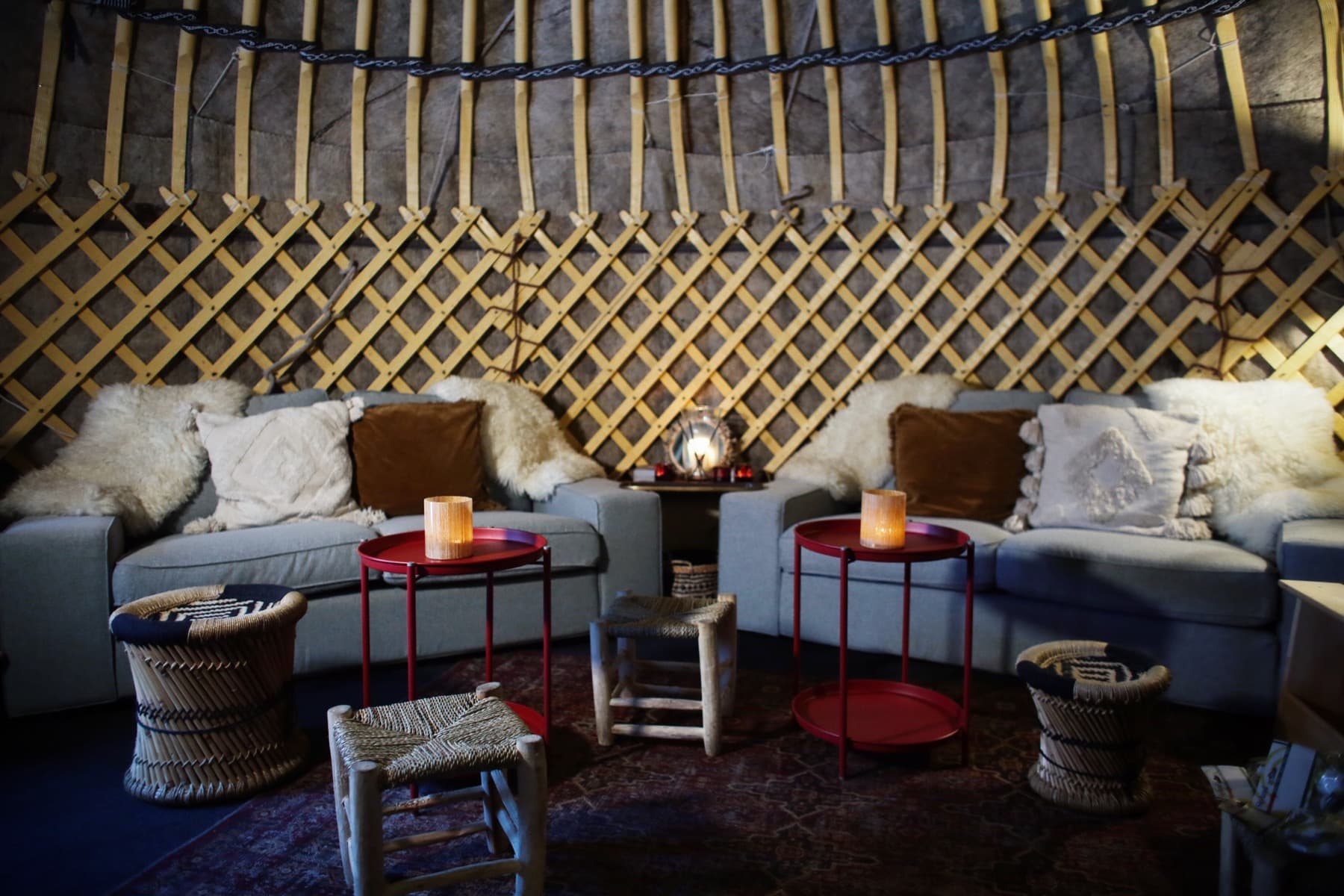 A couple of years ago
It all began in Gstaad in 2019 with a simple idea "let's set up a yurt, have fun, enjoy every evening with friends and good drinks in a handmade tent from Kyrgistan for a few weeks during the winterseason. Within three weeks it turned out to be the hottest new "bar" in town and the enourmous potential was more than obvious.
Status quo
After three very successful winterseasons in Lech, the concept has proven to be solid. The Yurt, as a temporary bar, pop-up and eventspace in the heart of Lech, is now highly appreciated by guests & locals. Behind The Yurt stands Zayad Shah, who was taking care of the bar in Gstaad and is more than fascinated by the decent elegance of yurts and what can be done in such a handmade nomadic tent.
You have something very special in mind and want to book The Yurt exclusivly?
You are looking for a fresh location to present your brand and products and
want to rent The Yurt for your company?
Just contact us: inbox@theyurt.at